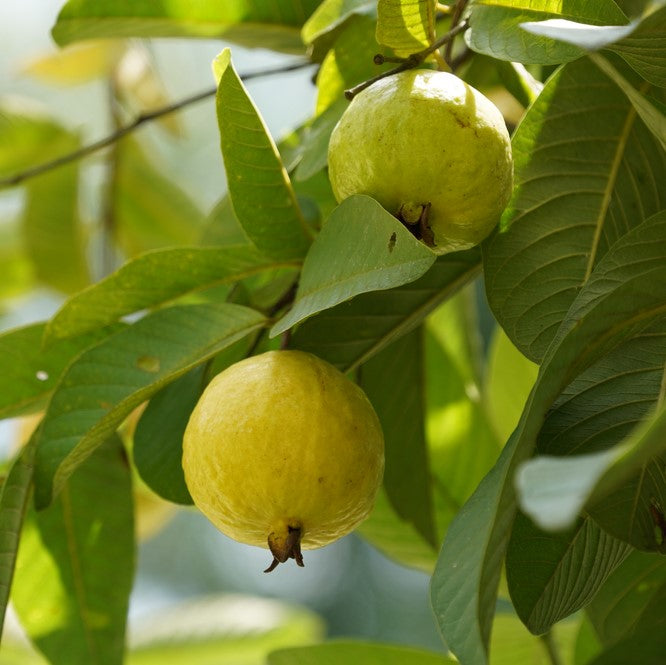 Florida Only: Trees can be shipped UPS to Florida addresses or picked up from the nursery.
Out of State: Currently unavailable.
If a tree is not able to be selected, that tree is currently out of stock. Click "Notify me when available" to get notified as soon as it is back in stock.
The Lemon Cattley Guava, sometimes known as a "Lemon Guava," "Yellow Cattley Guava," or "Yellow Strawberry Guava," is a sub-tropical, small, yet highly productive, tree. The sweet fruits are small and have a lemony-guava aroma and flavor. When ripe, their color turns to lime-green or golden-yellow.


The trees are 
easy to maintain
 and are 
good option for growing in containers
.


Fruit size: Small (4 - 8 cm)
Mature tree height with pruning: 6 - 15'
Harvest season: Summer through Fall
Size when shipped: 18 - 24"
We guarantee that you will receive a high quality, healthy tree free of pest or disease - or your money back.