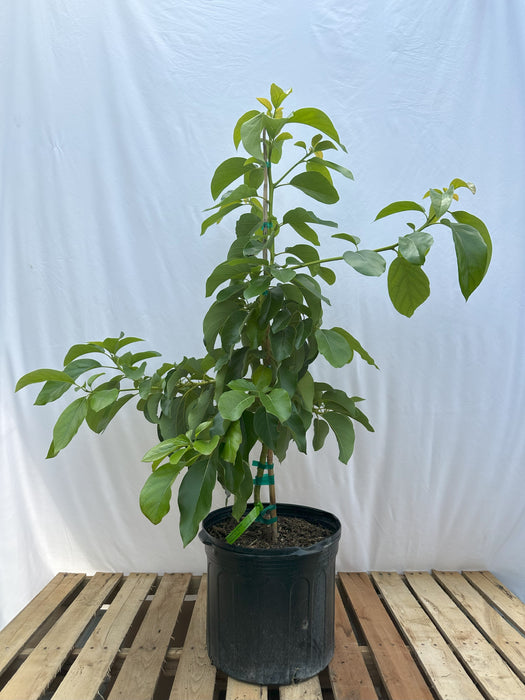 Florida Only: Trees can be shipped UPS to Florida addresses or picked up from the nursery.
Out of State: Currently unavailable.
If a tree is not able to be selected, that tree is currently out of stock. Click "Notify me when available" to get notified as soon as it is back in stock.
*7g trees are only available for local pickup.
Originating in Florida, and sometimes referred to as the "Gator Pear" or "Florida Avocado," the Choquette avocado is a well-loved variety. High in oil content, the delicious flesh is rich and creamy. The fruits are impressively large, and their leathery skin is smooth, deep-green, and glossy.


Fruit size: Large (1.5 - 2.5 lbs)
Mature tree height: Large (25 - 30')
Harvest season: Oct. - Feb.
We guarantee that you will receive a high quality, healthy tree free of pest or disease - or your money back.