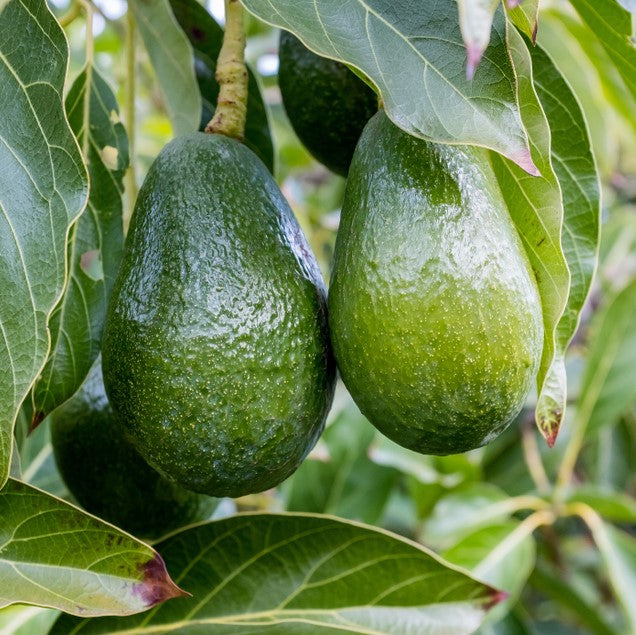 Florida Hass Avocado Tree
Florida Only: Trees can be shipped UPS to Florida addresses or picked up from the nursery.
Out of State: Currently unavailable.
If a tree is not able to be selected, that tree is currently out of stock. Click "Notify me when available" to get notified as soon as it is back in stock.
*7g trees are only available for local pickup.
Contrary to its name, the Mexican-type Florida Hass avocado is originally from a research program in California and was selected then brought to Florida by the Zill family. A derivative of the Hass avocado, the Florida Hass shares many characteristics, but does better in terms of higher production and larger fruit size in Florida's climate than its parentage.


The ripened fruit stays green, and its flavor is nutty, sweet, and buttery. Due to its high oil content, its texture is rich and creamy, similar to the Hass, which makes it a great choice for spreading and making guacamole.


Fruit size: Medium (10 oz - 1 lb)
Mature tree height: 6 - 10' in container / 20'+ in ground
Harvest season: Oct. - Dec.
We guarantee that you will receive a high quality, healthy tree free of pest or disease - or your money back.