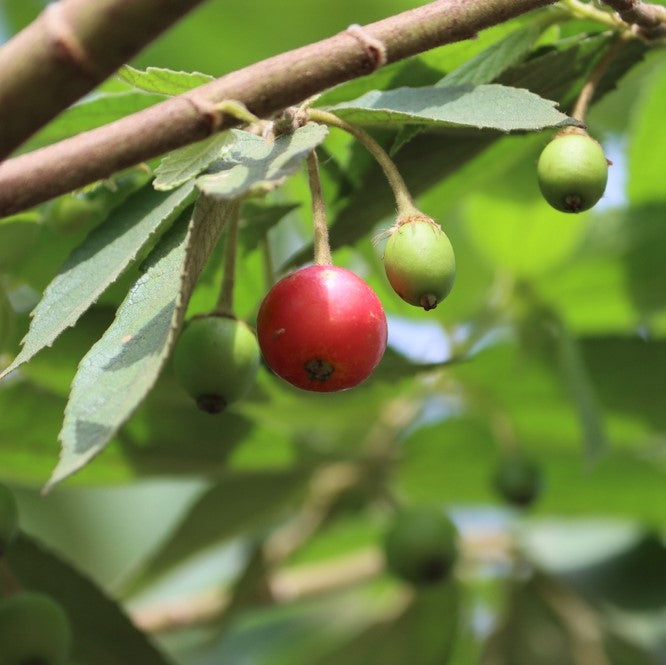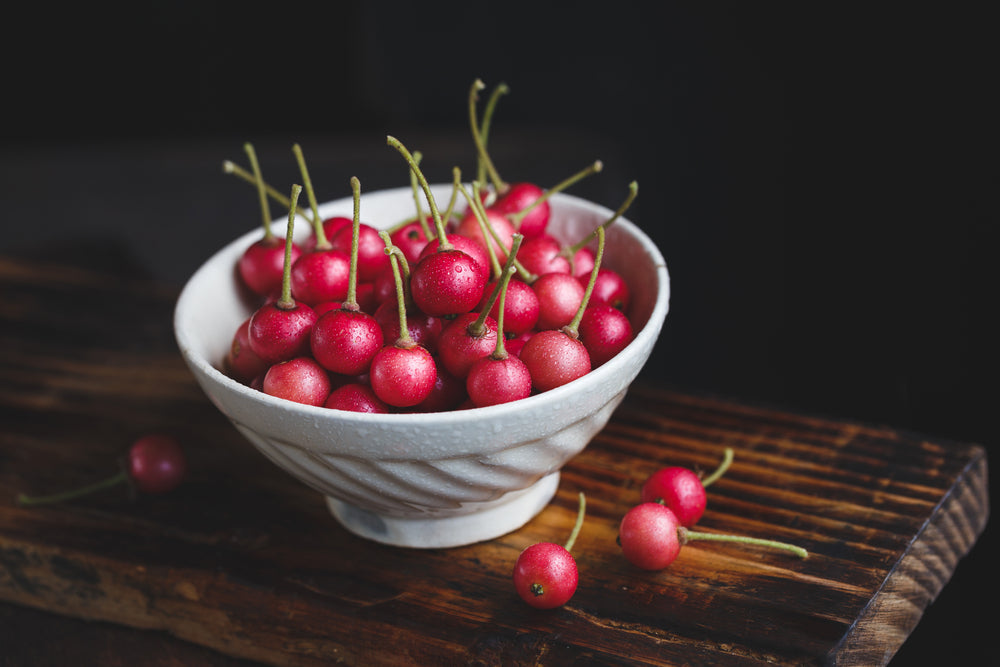 Jamaican Cherry (Strawberry Tree)
Florida Only: Trees can be shipped UPS to Florida addresses or be picked up from the nursery.
Out of State: Currently unavailable.
If a tree is not able to be selected, that tree is currently out of stock. Click "Notify me when available" to get notified as soon as it is back in stock.
Native to the Caribbean as well as Central and South America, the super fast-growing Jamaican Cherry (muntingia calabura) is also called the "Strawberry Tree" due to its similar-looking flowers to the strawberry plant. The Jamaican Cherry is a small, shrub-like tree that produces musky, sweet, and slightly tart berries that are bright red when ripe.
Aside from being delicious, the berries are considered quite healthful and have a high content of vitamin C as well as a reputation of being used in traditional medicine as natural anti-inflammatories and pain/headache relievers.


Mature tree height: up to 25 - 40'
Harvest season: April - Oct.
Size when shipped: 3'+
We guarantee that you will receive a high quality, healthy tree free of pest or disease - or your money back.