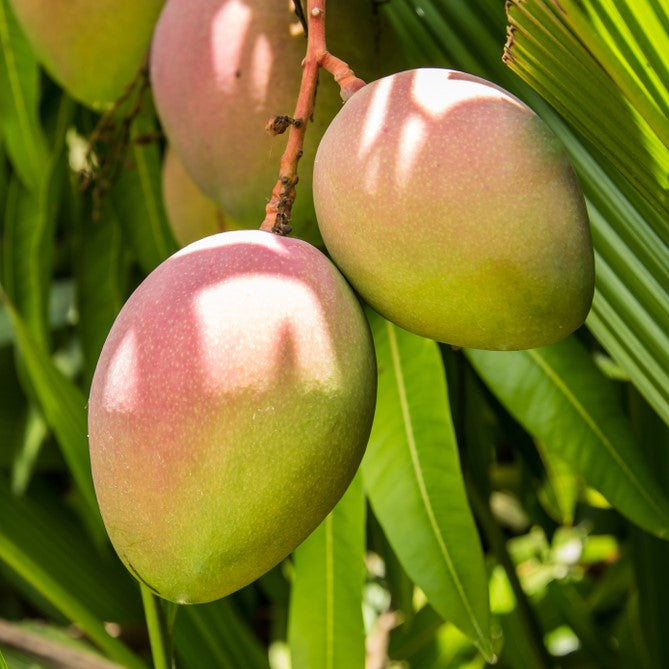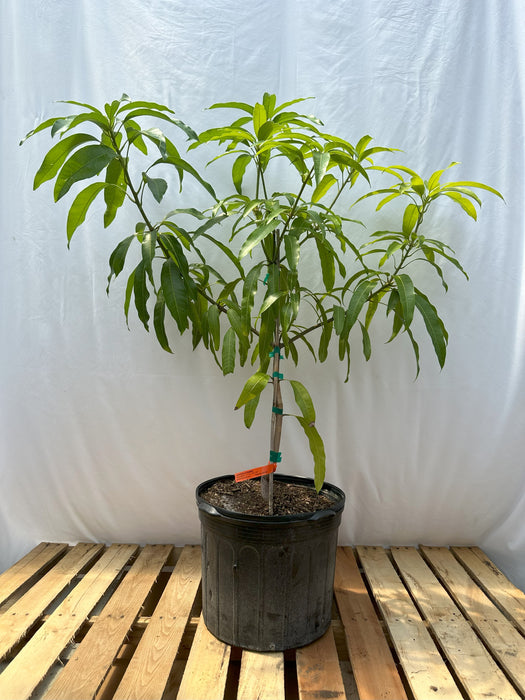 Florida Only: Trees can be shipped UPS to Florida addresses or picked up from the nursery.
Out of State: Currently unavailable.
If a tree is not able to be selected, that tree is currently out of stock. Click "Notify me when available" to get notified as soon as it is back in stock.
*7g trees are only available for local pickup.
Exceptionally large
, the Lancetilla mango is
very sweet with a hint of tartness
. The juicy fruits are minimally fibrous, and the texture, aroma, and flavor are that of a
classic mango
. Impressive more in its fruit size rather than production, the Lancetilla mango tree and fruit are
best suited where there is lots of space.
Due to their large size, Carrie mango trees are not considered a good choice for growing in containers.
Fruit size: Very Large (3 - 5 lbs)
Mature tree height with pruning: Medium to Large (10 - 15')
Harvest season: Late-season (Aug. - Sep.)
We guarantee that you will receive a high quality, healthy tree free of pest or disease - or your money back.