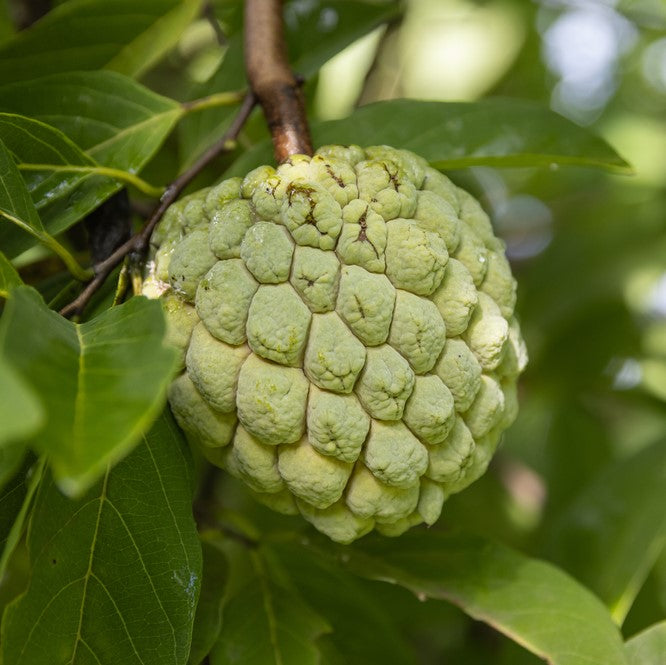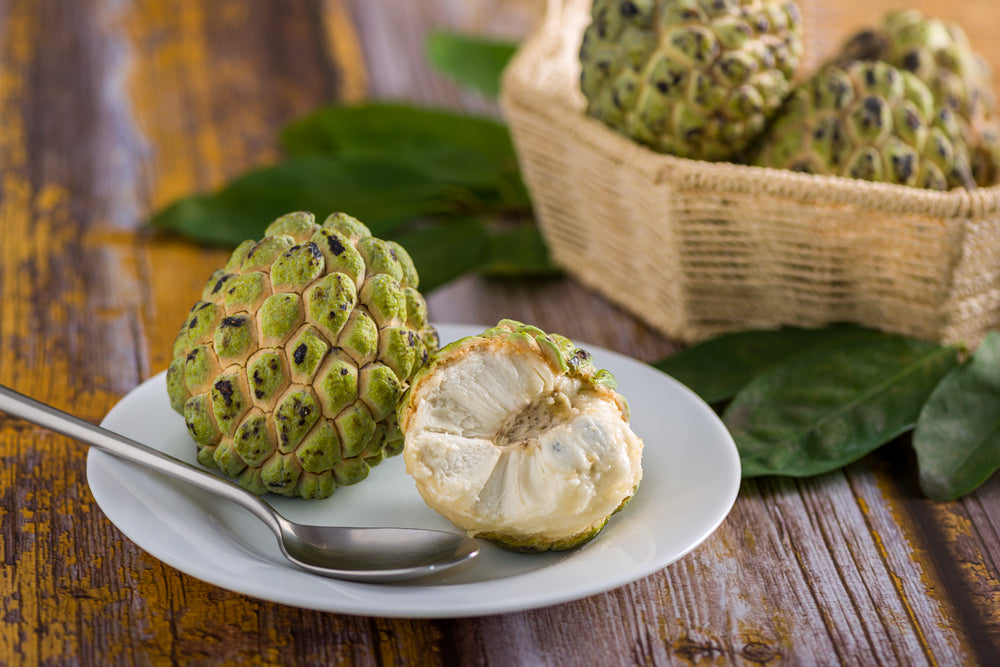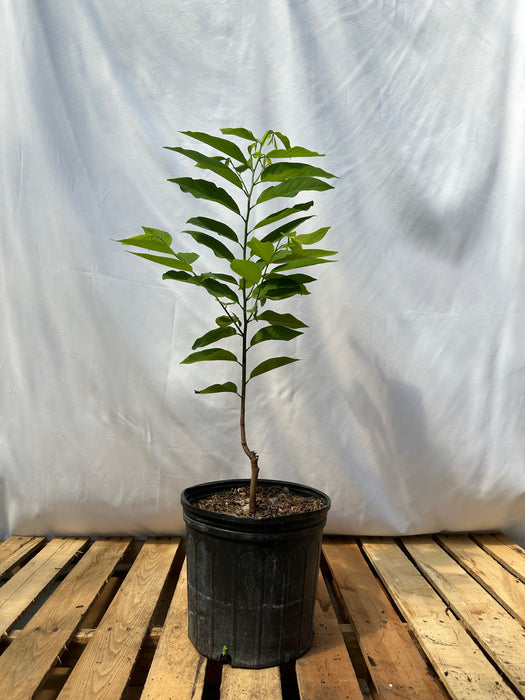 Florida Only: Trees can be shipped UPS to Florida addresses or picked up from the nursery.
Out of State: Currently unavailable.
If a tree is not able to be selected, that tree is currently out of stock. Click "Notify me when available" to get notified as soon as it is back in stock.
The Asian Sugar Apple, commonly called a "Sweetsop," "Annon" or "Custard Apple," is a sweet, dense fruit with creamy, custard-like flesh. Grown in tropical regions, and with historical roots in Asia, Central America and the Caribbean, the sugar apple does best in an especially warm climate.
Mature tree height: 10 - 20'
Harvest season: Mid-summer - Fall
Size when shipped: 24 - 36"
We guarantee that you will receive a high quality, healthy tree free of pest or disease - or your money back.