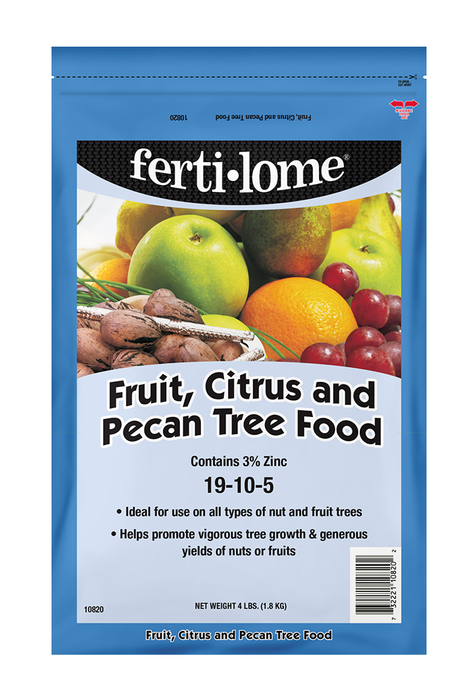 Fertilome® Fruit, Citrus & Pecan Tree Food 19-10-5
Fertilome Fruit, Citrus and Pecan Tree Food is the ideal choice for all types of nut and fruit trees.
Contains a special combination of plant nutrients beneficial to tree growth and productivity, plus a generous supply of zinc.
Application Rate: Feed trees twice a year at recommended rates listed on label around the drip line and water in thoroughly.
We ship all orders the same business day if placed before 12:00pm EST.