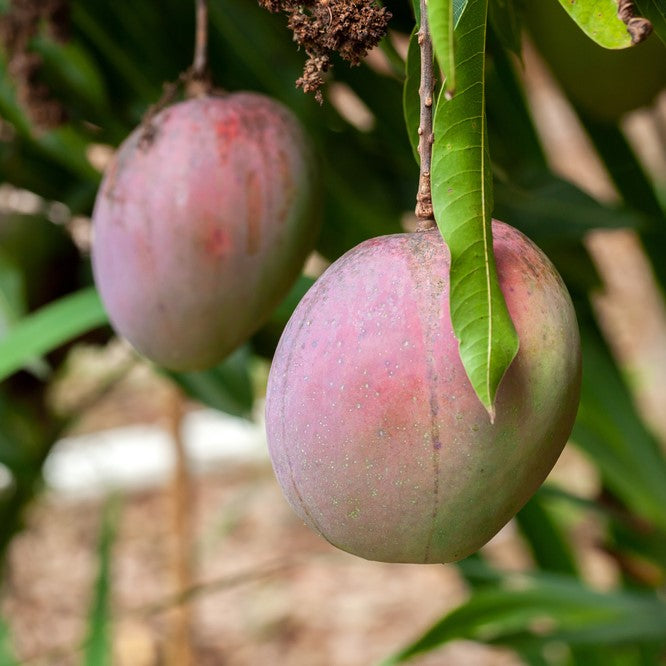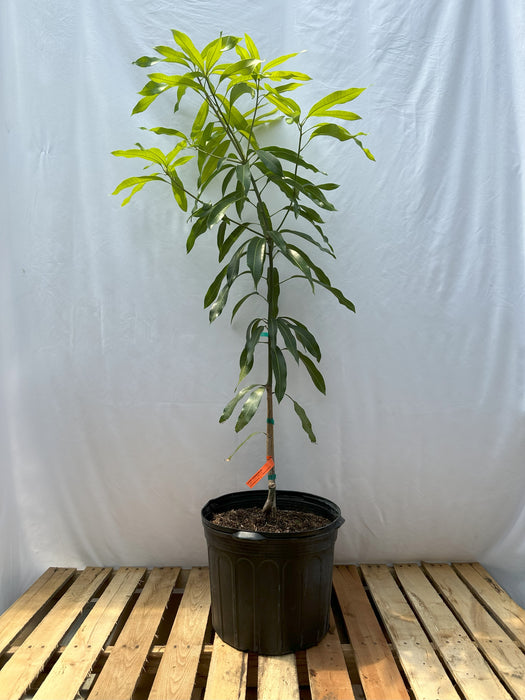 Dwarf Hawaiian Mango Tree
Florida Only: Trees can be shipped UPS to Florida addresses or picked up from the nursery.
Out of State: Currently unavailable.
If a tree is not able to be selected, that tree is currently out of stock. Click "Notify me when available" to get notified as soon as it is back in stock.
*7g trees are only available for local pickup.
Believed to be a descendant of the Julie variety due to their similar flavors, the Dwarf Hawaiian is a
sweet mango with classic Indian spiciness.
 The texture is creamy and the flavor is said hinted with coconut. The
highly productive
trees are
easily maintainable
at a small, dense size due to their dwarf nature.
A true early season variety, the Dwarf Hawaiian is known to have multiple crops a year, but the later crops are superior in taste.


Due to their small size, Dwarf Hawaiian mango trees are considered a good choice for growing in containers.
Fruit size: Small to Medium (0.5 - 1 lb)
Mature tree height with pruning: Dwarf (6 - 10')
Harvest season: Multi-crop (April - July)
We guarantee that you will receive a high quality, healthy tree free of pest or disease - or your money back.