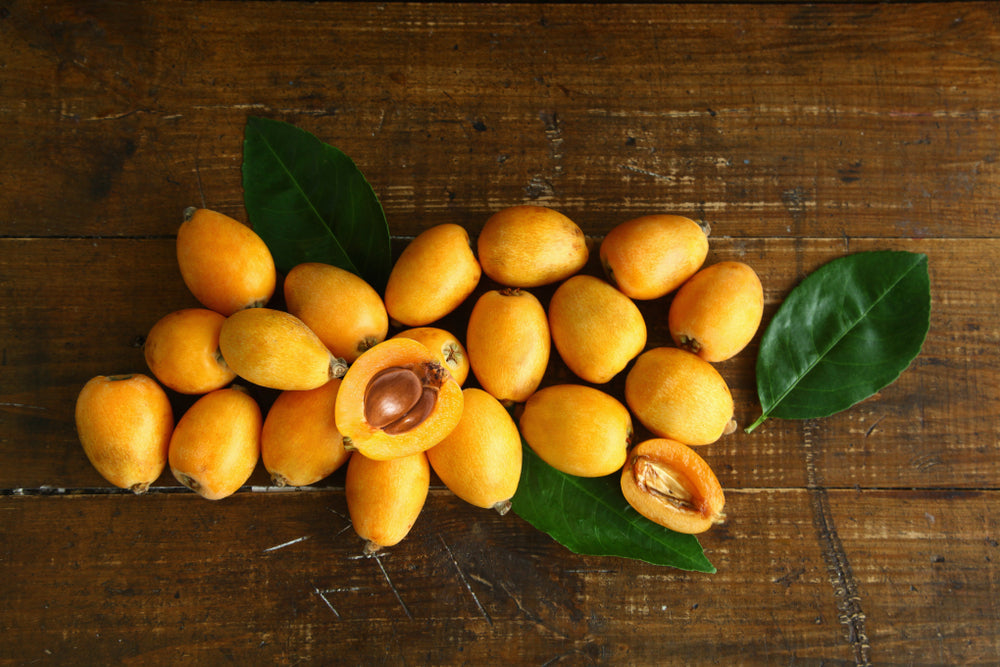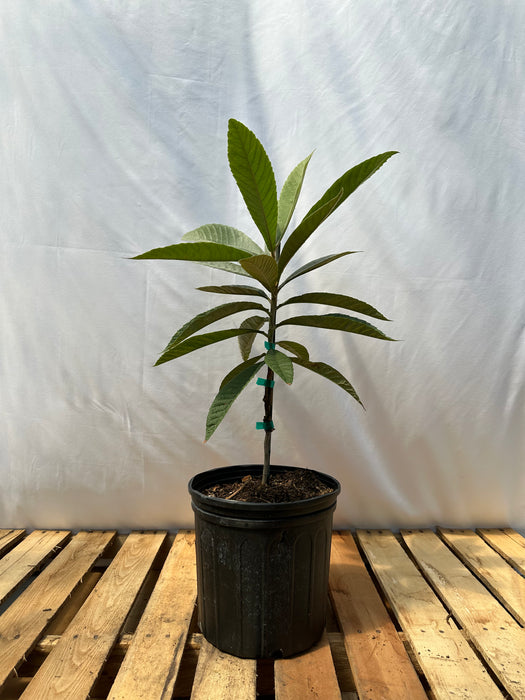 Florida Only: Trees can be shipped UPS to Florida addresses or picked up from the nursery.
Out of State: Currently unavailable.
If a tree is not able to be selected, that tree is currently out of stock. Click "Notify me when available" to get notified as soon as it is back in stock.
The Christmas Loquat is an especially large and flavorful variety named for its ability to produce as early as December.


Also known as the "Chinese plum" or "Japanese plum," loquats are a unique, tropical fruit native to China and Japan. The fruits are juicy, and their flavor is sweet and tropical and akin to a combination of tangy plum and kumquat.


Loquats are unique with their flowering and fruiting happening during late winter through early summer. The trees are commonly planted as tropical ornamentals, and, in Asia, their leaves are commonly used to brew tea with anti-allergic and anti-inflammatory qualities.
Mature tree height: 10 - 25'
Harvest season: Dec. - March
Size when shipped: 12 - 24"
We guarantee that you will receive a high quality, healthy tree free of pest or disease - or your money back.