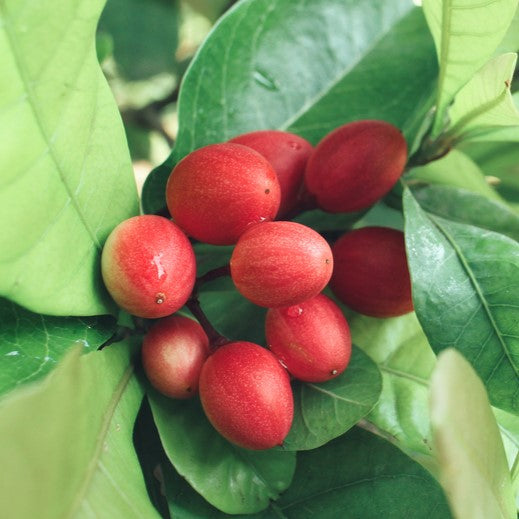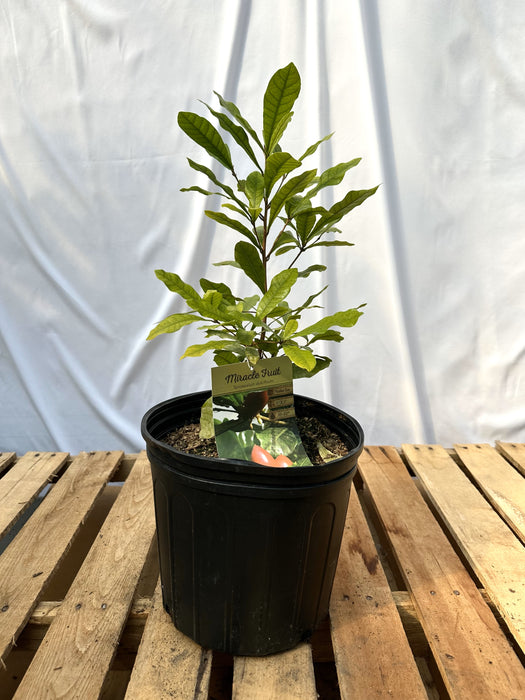 Florida Only: These options can ship to Florida addresses only.
Out of State: These options can ship to all states except the following: AK, AZ, CA, FL, LA, HI, or TX.
If a tree is not able to be selected, that tree is currently out of stock. Click "Notify me when available" to get notified as soon as it is back in stock.
Miracle Fruit, also known as the "Miracle Berry" or "Sweet Berry," is a unique berry that when eaten,
causes sour foods to taste sweet
when consumed after the berry, and the effects can last up to thirty minutes. The berry itself is nearly tasteless, but the subtle flavor is similar to a fresh cranberry.
We guarantee that you will receive a high quality, healthy tree free of pest or disease - or your money back.